Our Passion is Your Food
and Your Service
About Bellinis
Great ideas often occur in the most comfortable of settings, and Bellini's is no exception. With that in mind, in 2008, after discussing ideas over a bottle (or 2) of wine, the concept of Bellinis was formed by Doug and Niki Hovanec. Come relax, enjoy your own glass of wine among friends, and see where your discussions take you.
Bellinis is Birmingham's only Italian Infused Steakhouse featuring the highest quality steaks hand-cut for perfection and grilled over our wood burning grill, house made pastas, veal, seafood, and classic Tuscan Italian dishes. Bellinis maintains an extensive wine selection and weekly dessert specials.
Kitchen Hours of Operation
Mon-Wed:
Lunch: 11:00 am - 2:00 pm
Dinner: 5:00 pm - 9:00 pm
Bar Opens at 4:00 pm
Thu:
Lunch: 11:00 am - 2:00 pm
Dinner: 5:00 pm - 9:30 pm
Bar Opens at 4:00 pm
Fri:
Lunch: 11:00 am - 5:00 pm
Dinner: 5:00 pm - 10:00 pm
Sat:
Lunch: 11:00 am - 5:00 pm
Dinner: 5:00 pm - 10:00 pm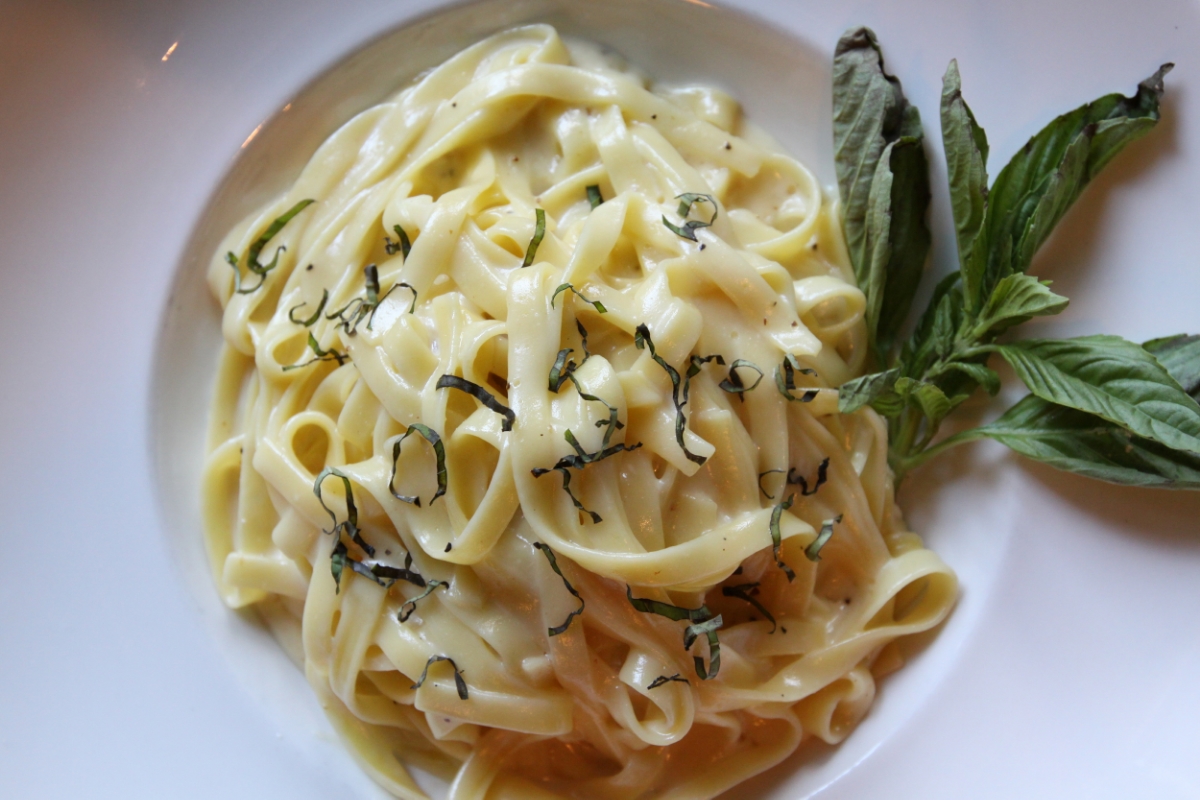 Chef Ryan Zargo was born and raised in Trussville, Alabama. He is of Hungarian heritage, and cooking has always been a big part of his life. His parents always had a passion for growing their own food, and he began helping in the garden at a young age. He grew up learning how to make meals off of what his family had on hand, utilizing whatever their garden produced. His Hungarian culture pays a wonderful complement to his Mediterranean cooking and his upbringing inspired a passion for the culinary field, which led him to Virginia College to obtain his degree in Culinary Arts.
Chef Zargo began his professional career working at The Fish Market in Birmingham under Chef George Sarris. From there he went to The Club in Birmingham where he was the Chef Garde Manger. He was then offered an opportunity to gain more experience at Bellini's as the Executive Sous Chef before returning to The Club as a full time Chef. Chef Zargo has loved getting a taste of preparing dishes of all varieties in his culinary journey. He has returned to Bellini's as the Executive Chef, where he is able to explore his own creative flair to make every meal he prepares exquisite!
Articles & Recognition
Breakin' Bread 2018
Birmingham Restaurant Review October 2018
Birmingham Restaurant Review March 2016
280 Life Style Featuring Chef Zargo
Chef Zargo at FOX 6
AJC Article